The Realm is hosting Lions Den I on Apr 3, or a week from tomorrow. I've decided on running the 654th Jagdpanzer Abteilung from the Intelligence Briefing PDF of the same name.
I will post the complete army list next week.
In the meantime, here's a look of the big guns painted by GeekEGuy.
Heinz Noak - Warrior and Abteilung Commander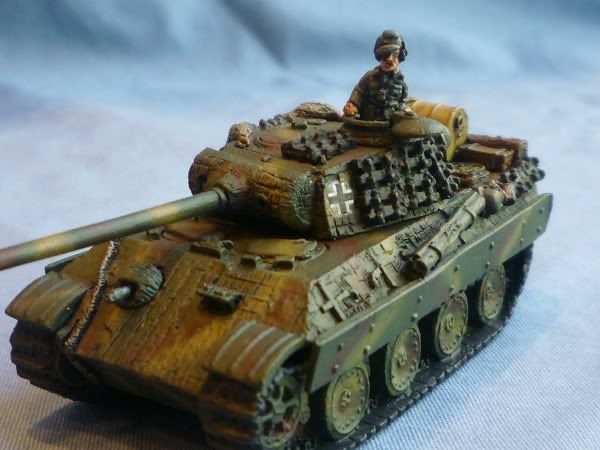 CiC and 2iC of the Jagdpanzer Kompanie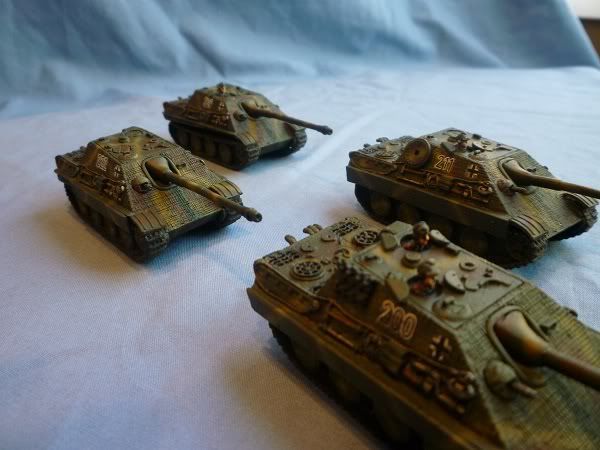 1st and only Jagdpanzer Platoon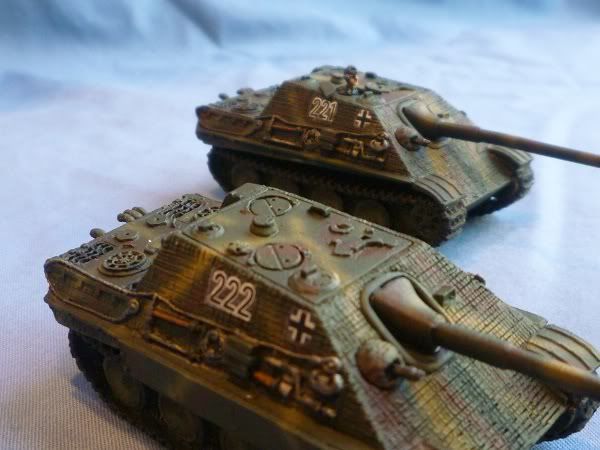 StuG G's supporting the 326.Infanterie Division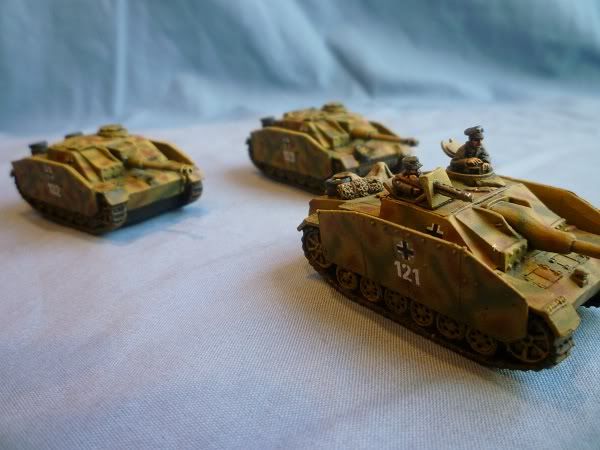 Noak and the StuG's. Thinking about attaching him to bolster this CT unit.
Panther, 4 Jagdpanzers and 3 StuGs. Plenty of AT.