Happy May Day everyone!
Channel your inner Russian and take out your tanks, infantry and cavalry and parade them around the dining table. The wife or girlfriend will love it!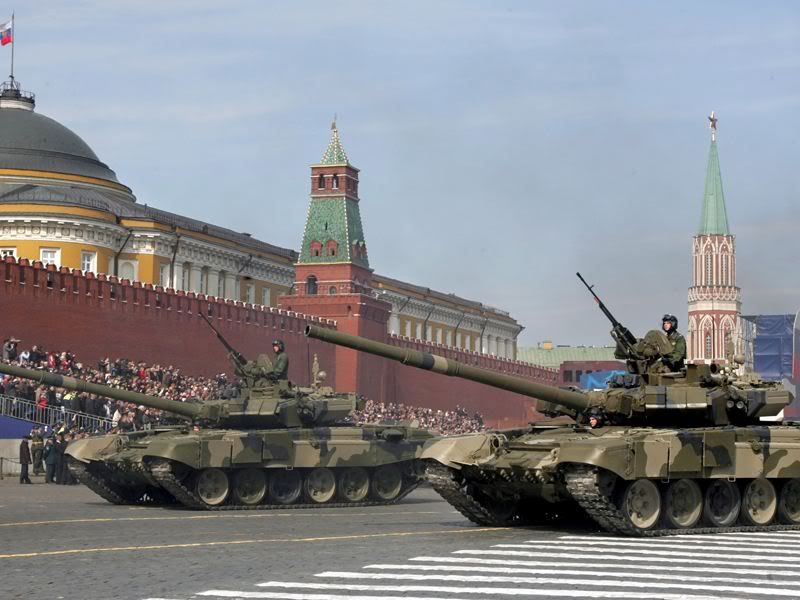 Vladimir Putin thinks

"Russian conscripts hit on 2+ really sucks"
I've finished applying the decals.
The "ghost on wheels", Balkenkruez, and yellow 11.Panzer Division symbol are all from Dom's Decals (see Links). The tactical numbers are from the Stalingrad decal set. In the set, the numbers are "310, 311, 312, etc". I used a knife to individually cut the numbers. "White 14" was the first number cut. I didn't like the way it looked, so I cut a single number for the other three tanks, "White 1", "White 2", and "White 3". Now I think "White 14" doesn't look too bad and I've seen pictures of early war panzers with three numeral tactical numbers. I hope Battlefront releases early war tactical numbers that are smaller than the Stalingrad or the Late War numbers designed to fit on Tigers, Panthers and LW Panzer IV's.
The glossy look is the result of Army Painter Dark Shade "magic wash". I wanted to apply the after the magic wash because the wash gives a more regular surface to the decals to adhere to. The decals were further aided by generous use of MicroSet to fix the decals and then MicroSol to melt them.
I'll tone down the decals with watered down Vallejo Smoke.
White "1"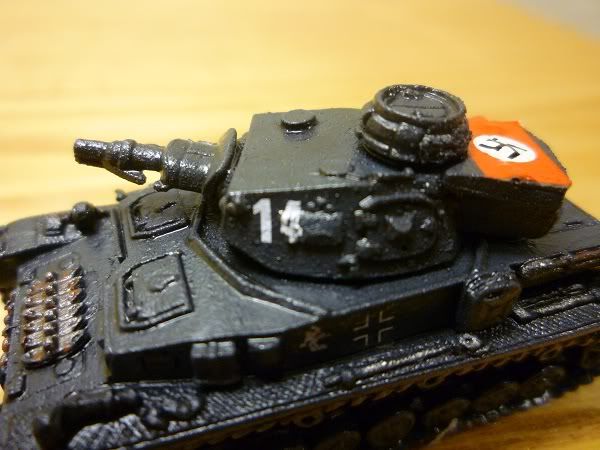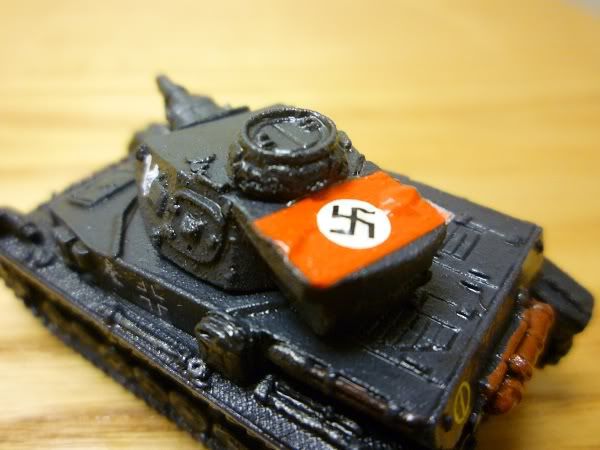 The aerial recognition flag is from Old Glory miniatures. I found the decals to be thicker than other decals. I bathed the decals in Microsol and Microset to get the corners of the decal to fold over the turret stowage bin.
What to people think of the flaga? Too big? Too much?
The next step is weathering. I am undecided if I will first apply Testors Dullcoat or do the white wash and then Dullcoat. Drop a comment and let me know your ideas.