After the first game (FFA), Paul and I decided on a Hold the Line with him defending with the same forces in the first game.
Paul sets up his Stugs behind a Village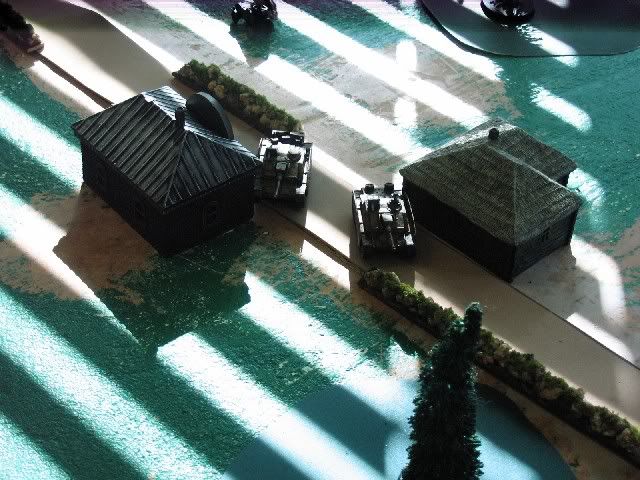 Paul's PzIV's conceal themselves in the local trees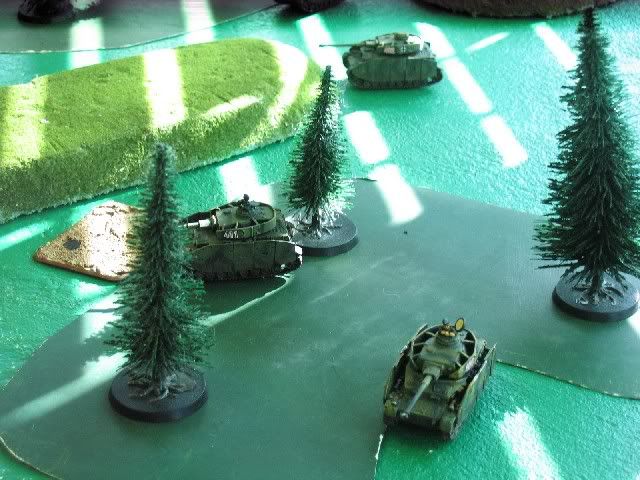 The 3rd Mechanized Corps assemble for the attack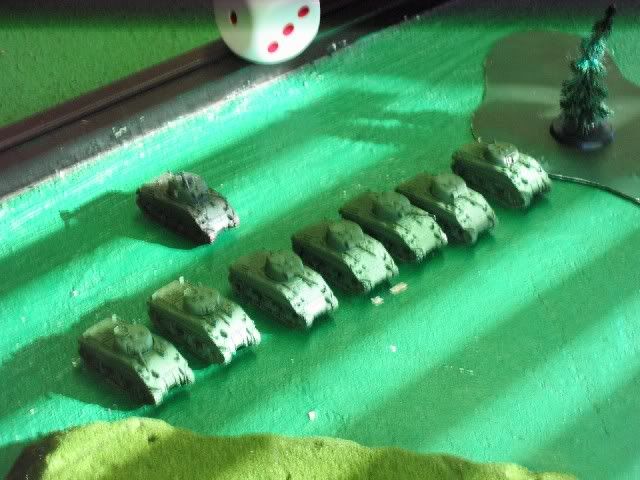 The Scout Cars try an end around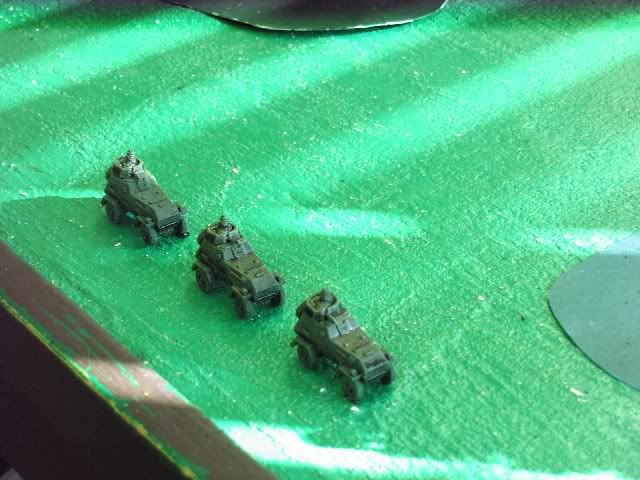 Panzers take up Overwatch positions on a small rise
Silly Hills and roads can't stop us!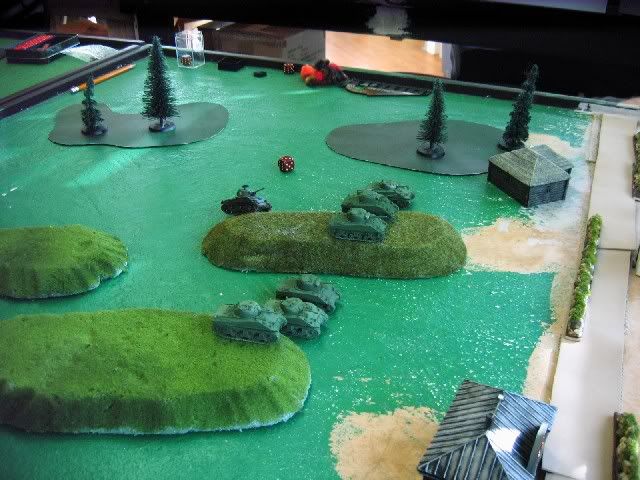 Key moment of the battle. Paul fails a Stormtrooper roll. I stopped my line and opened up with ROF 2 with 7 tanks and scored several hits. Unfortunately, the FP rolls aren't as good and Paul escapes with only two lost tanks.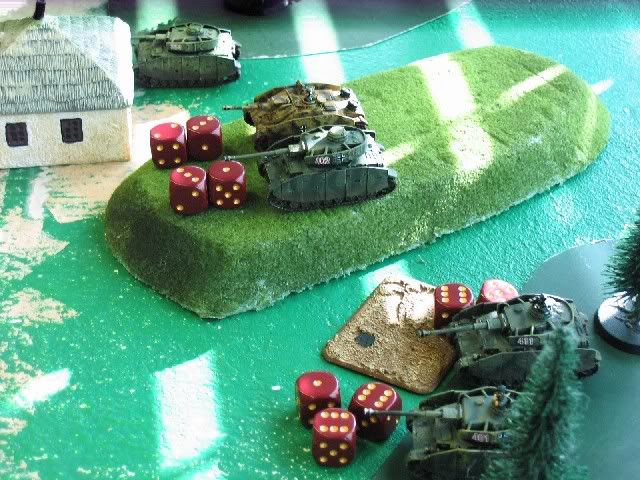 Scout cars continue onwards to the objective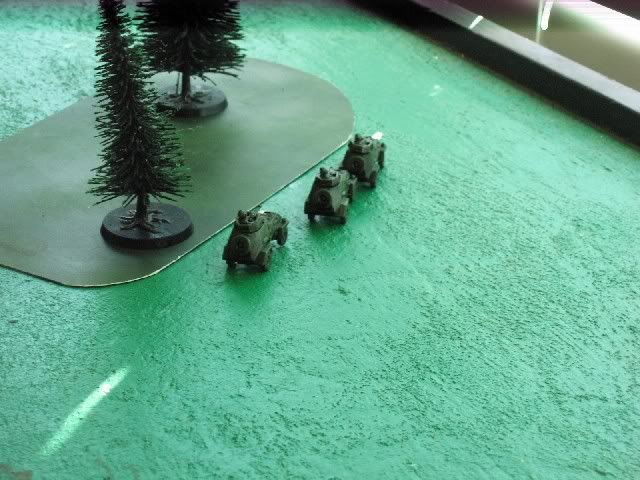 Shhhhh...maybe the stug won't notice us
Whoops, lost tanks to bogging. Germans in retreat!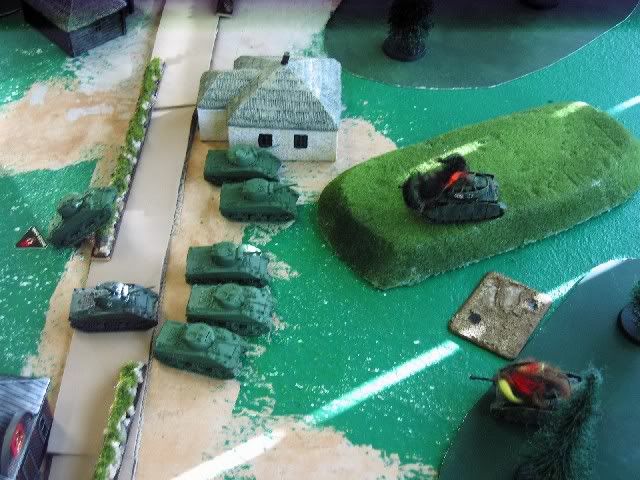 Paul's reserves arrive
Gap in the photos. Many were blurry. Paul skillfully stormtroopered, defended the objective and then picked apart my forces from concealment. My dice couldn't hit anything after the first key moment when Paul's forces stalled on the hill. My tanks are burning and it's game over. Good game, Paul!