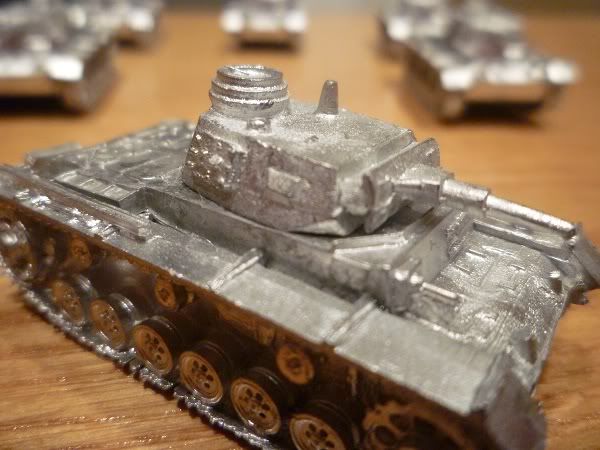 Sorry for the lack of posts, lately. March is a month I'd rather soon forget. The only good thing about the month is that mom is home and doing better.
In the meantime, I had bought and assembled some Pz IIIF's from Old Glory for my last EW Russia panzer platoon. I got 6 Pz IIIF's (3x pack) for $13.20. Hard to beat that price by anyone's math!
Here's some photos.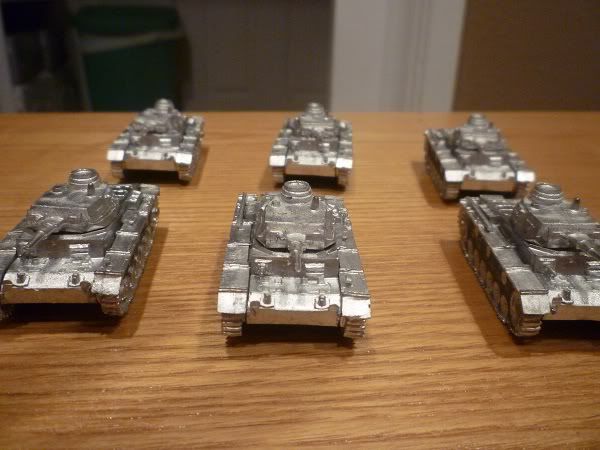 Comparison if Battlefront Pz IIIE and an Old Glory Pz IIIF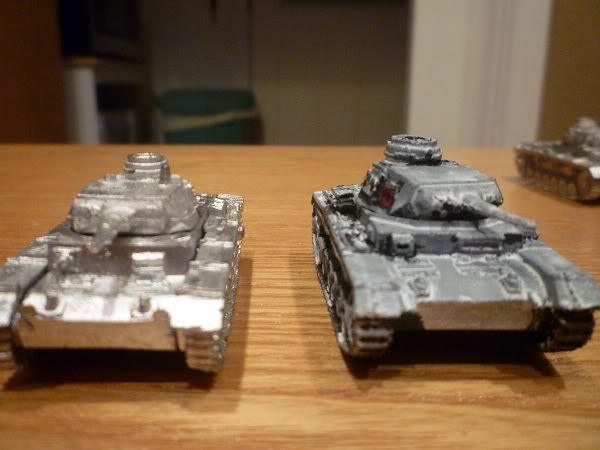 I like these Old Glory Panzer IIIF's a lot! I can't stress how much easier it was to assemble them and not have to worry about gluing the main gun to the turret. If you recall when I built Battlefront's Pz IIIE's, I had to trim the base of the barrel in order to get it to fit into the gun mantlet. Bleh.
Also, I didn't have to shave much of the extra flashing from the mini. Battlefront tanks are still bigger than their competitors. Yet, these Pz IIIF's definitely past the eye test from the tabletop distance of 3-feet and closer.
The one thing missing from the Old Glory tanks is a tank commander. None came in the bag. =( Ah, well. I'll identify the platoon leaders in some other fashion.