GeekyGuy has done it again!!
Check out the StuG's he painted up for my 654th Jagdpanther army list.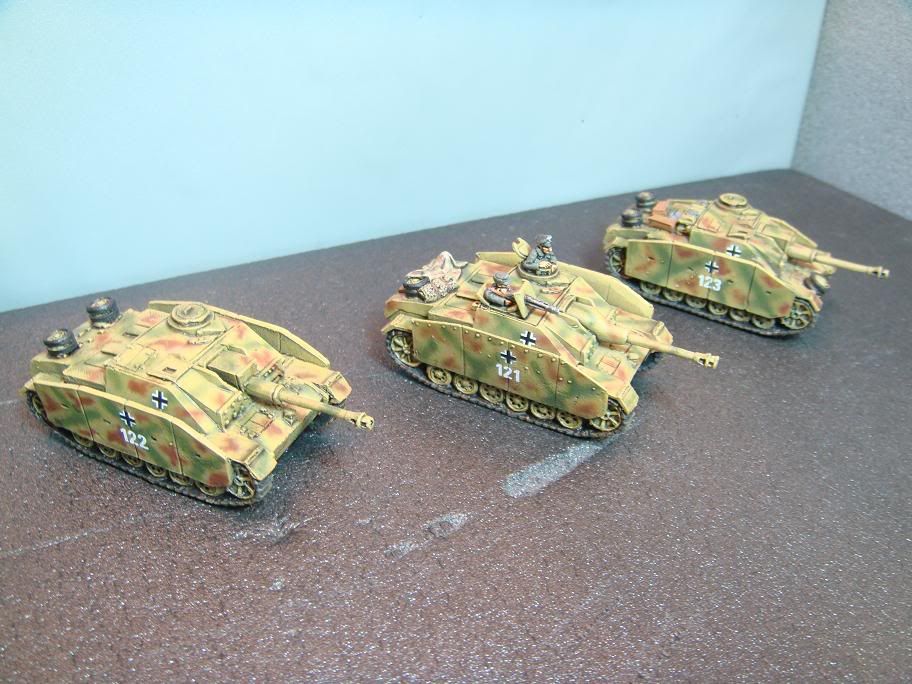 Today ends the Army Painter spray can experiment. I've sprayed the 6 Shermans several times now, still getting powdery paint that easily rubs off. In comparison, I built and black primered (Krylon flat black from a hardware store) 3 x ISU-122's (Old Glory), 3 x Spetsnaz SMG teams, 1 x Pz-IVF-2 and a SdKfz 251/1. The Kryon black sprayed evenly and without an issue. I still plan to use the Dip to shade and protect the paint.