While doing research for my Emchas, I stumbled across the above image. Whoa! A book about Russian Shermans? The book contains color plates? Sign me up! I first noticed the image in October and it's release date was supposed to be December, so I thought I had one item for a X-mas list.
Well it didn't come out in X-mas and the Oliver Publishing website didn't even list the book. Could it be the book went into immediate "vaporware" status?
Alas, I found it on
DragonUSAonline
. Staying true to the Impulse Buyers Handbook, I added it to my cart, saw the price, didn't care, and ordered it.
It arrives in less than a week. Hmmmm...the packing envelope is thin. Whoa, it's even thinner when the cardboard protective packaging is removed. Wow! It's 35 pages and the paper is really thin! Careful! Careful!
Yep, the book clocks in at 35 pages. I paid $35. $1/page. Not the best page to cost ratio in the world.
Also, it's not a book. It's filled with photos and the center has 6 pages of color plates.
I love this book!
I hadn't seen many of the photos before and they are well researched because each photos has a paragraph of information underneath it which details the unit, the probable location of the photos and comments on the markings or other points of interest on the depicted Emcha.
Color Plate Sample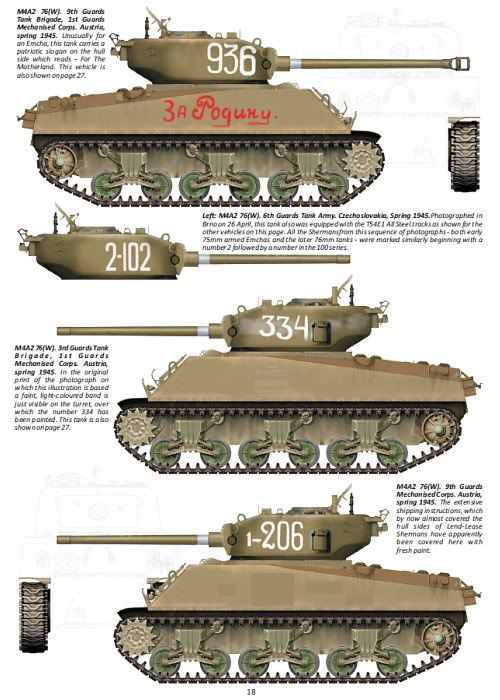 A TO&E Chart for the 1st Guards Mech Corps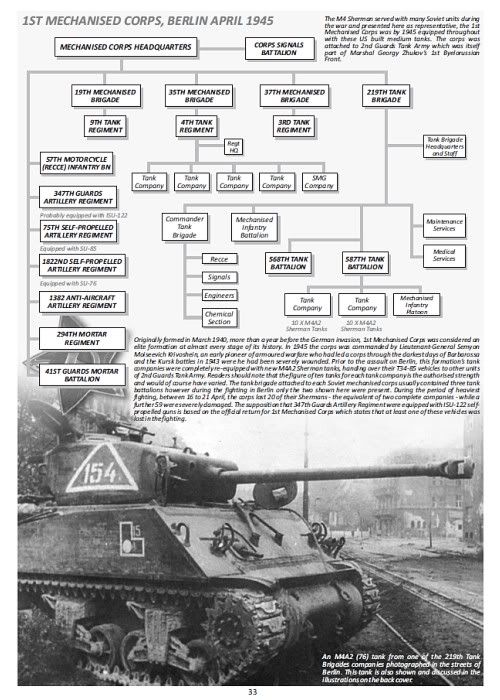 I happy with the book. I've gone through it four times and still learning new things about the Emcha in Russian service. If you're a Lend Lease tankovy player, this is a great book for you.