Here are the tables Tim set up for the Smackdown. I don't know who else contributed to the terrain, but thanks to whomever you are. Hugo and Marco set up the 8th table. It wasn't finished when I took the pics. My first game, oddly enough, will be on the 8th table.
Russian table.
Desert Table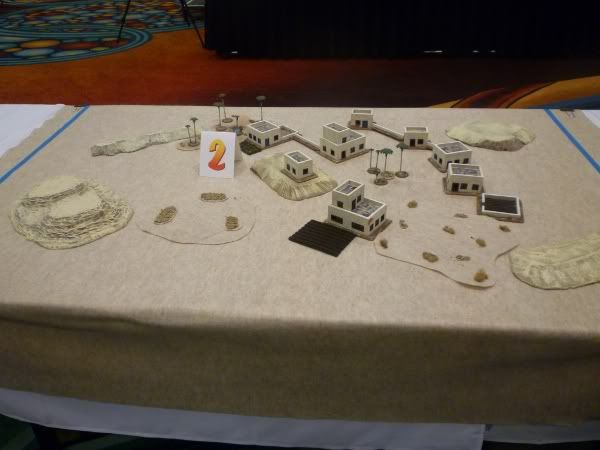 A second Desert Table
The third Desert Table
A village on the Russian steppes. Table 5 hadn't been set up so it's card rested here.
Somewhere in Sicily
Sicily or Italy