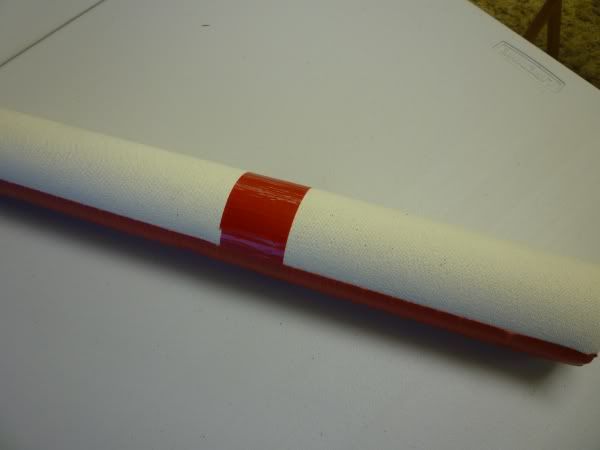 Many of you may have noticed a lack of AAR's and modeling. Let's just say that my wargaming time has been drastically reduced with family commitments. I haven't heard from my regular opponent in over 3 months, so I'm not sure if he's become very busy or he's just tired of beating me over the head and wants a different opponent. Right now it's difficult for me to venture out to the LGS or the monthly gaming day at the Knights of Columbus Hall. I do, however, have a very nice garage where two tables can be set up easily to run games. If I can't go to the players, I'll invite them over for a game, or bribe them with BBQ and drinks. If I was going to have people over, I needed more than food and drink. I needed terrain. Enter, the Postman delivering this today in a tube box. After a recommendation from the WWPD forum, I purchased a green-brown mat from the
terrainguy
. The mat is canvas based and rubber coated.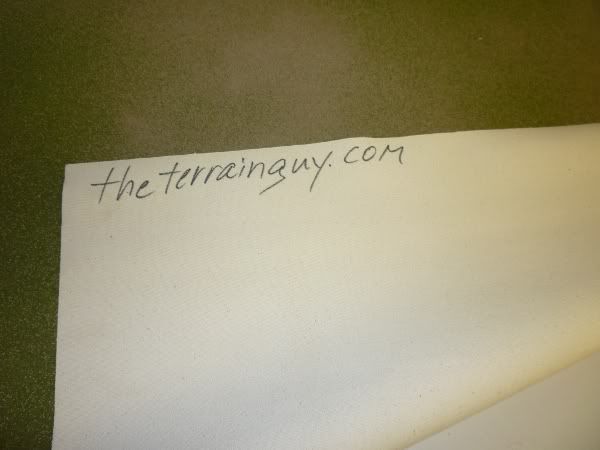 As you can see in the next picture...
...it unrolls with very little creases even after being rolled around a PCP pipe and shipped in a long box. The flocking is embedded in the rubber and for the most part I didn't feel any of the flocking coming off. There were a few small particles, but that's to be expected. A close up of the mat.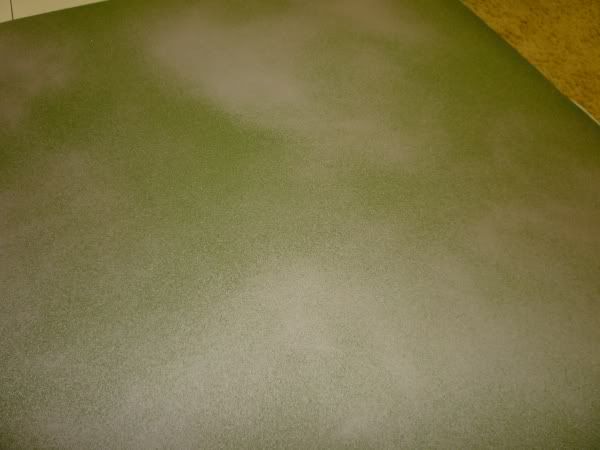 I have another order coming soon. I'm excited to see how everything will look when it all comes together!