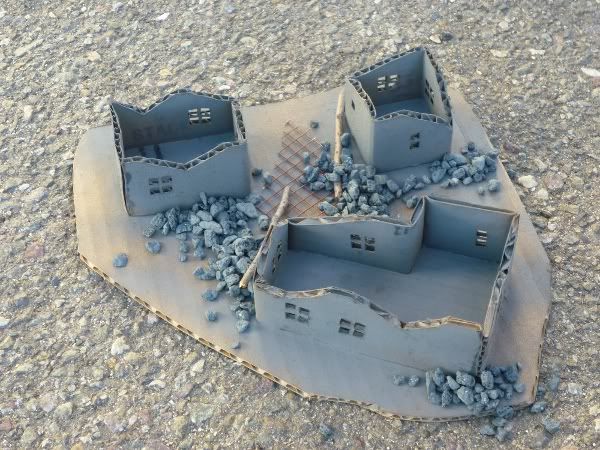 This past Saturday, it was Hobby Day at the Knights of Columbus Hall. I was there early and saw Frank busy making buildings from corrugated boxes. I found what he was doing fascinating and wanted to share it. Frank is one of the more creative people I know, he should be he was an art major, and always has cool scenery ideas.
What follows are the steps Frank takes to create a building.
First he cuts 1 1/2" strips from a cardboard box using a paper cutter. If you know a school teacher, they'll have one. Borrow theirs!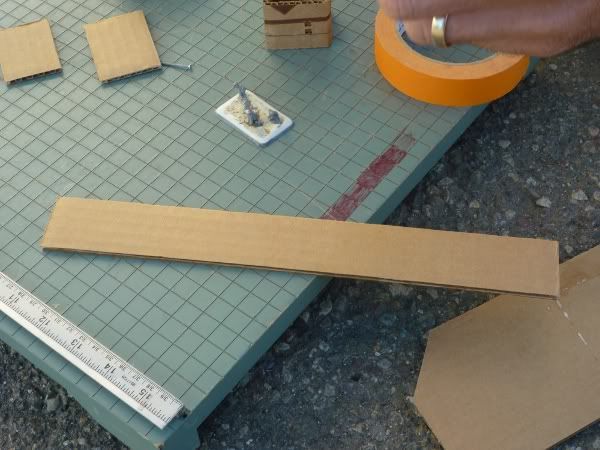 Then he uses a medium base to cut the floor of the building.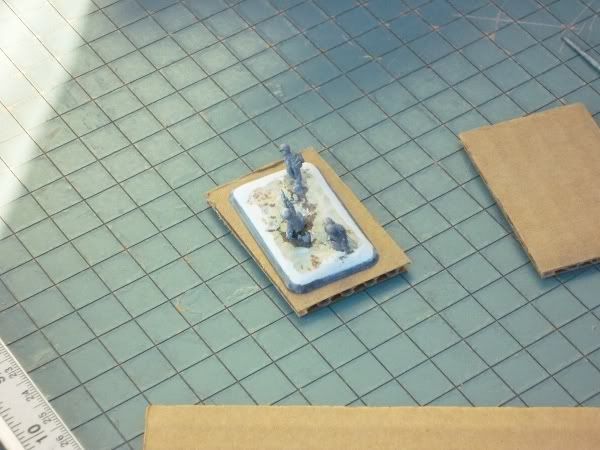 Now that he has a floor, he uses the floor to measure where to fold the wall.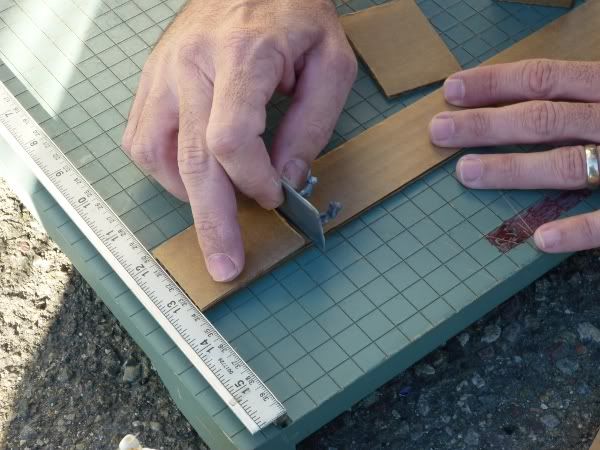 Long side of the wall being marked.
Now the short side of the wall is measured.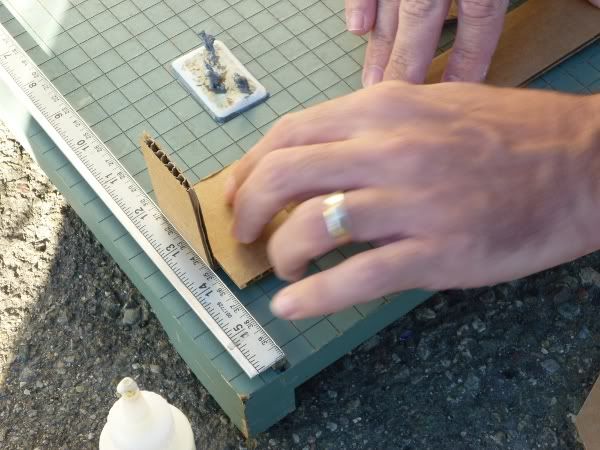 Repeat the process with the 2nd long wall and 2nd short wall.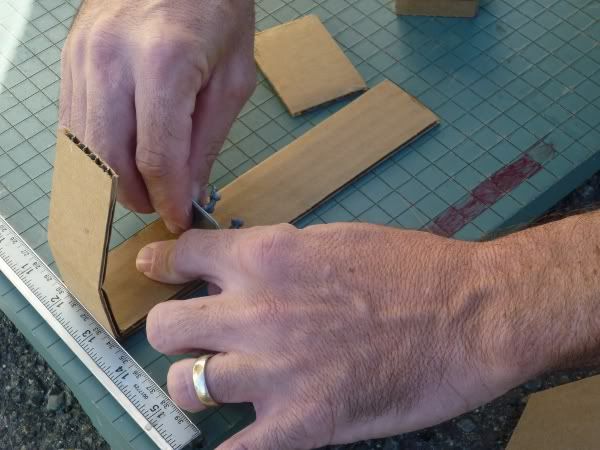 We have some excess wall here.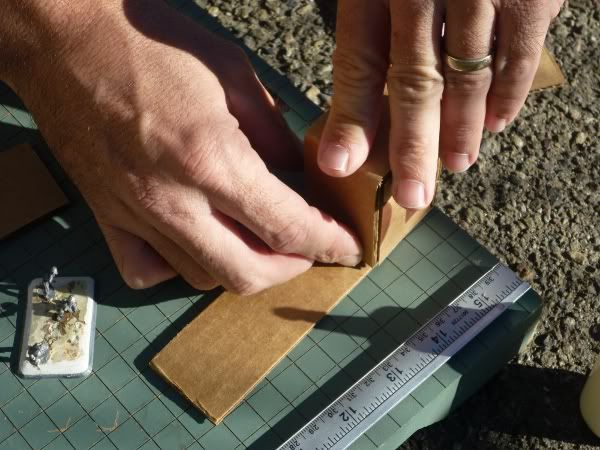 A hobby blade removes the excess wall.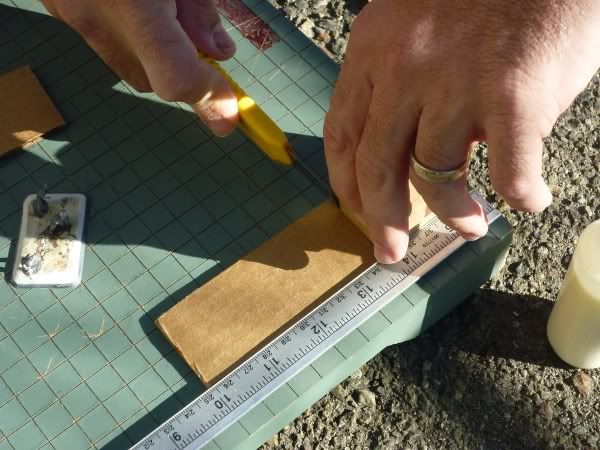 Time to glue the bottom edge of the wall.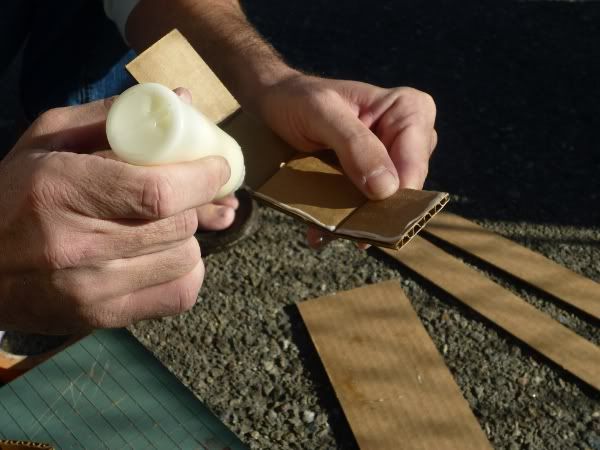 Wrap the wall around the floor.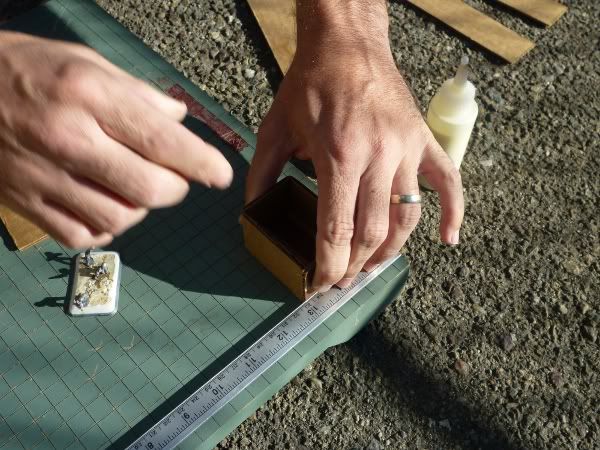 Painter's tape is used to hold them together while the glue dries.
Another tool of teacher's is the hole punch which can make windows.
Making windows
Eyeball the windows. No need for exact measurements.
Using a blade randomly cut out the tops to create a destroyed building look and then paint.
Buildings can be glued to another piece of cardboard and extra scenery such as rocks and sticks create nice rubble. You're done!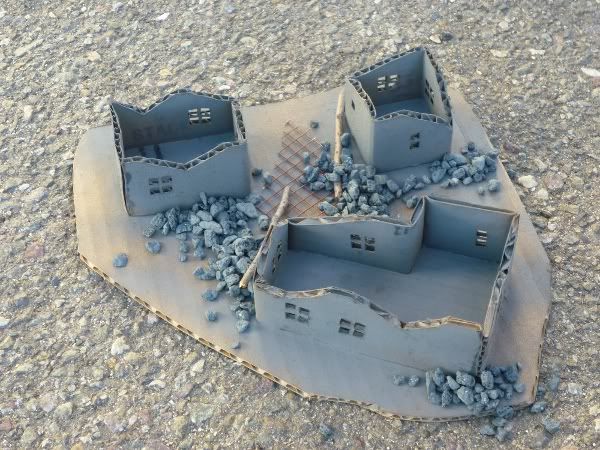 Thanks Frank for allowing me to photo-document your great idea.